Today, I am going to give you a history lesson. This blog post discusses a historical night in literature which produced massive works, such as Frankenstein and The Vampyre. I learnt of this piece of history in a Sensibility and Romanticism class I took in college. My professor told the class the brief tale of the stormy summer at the villa in 1816. After class, I watched a documentary she recommended, which discussed the events of that summer.
I fell in love with this piece of history, about these extraordinary, literary people and the works they produced. This post changes from my original content, from literature to history. However, this piece of history shaped our literature today. This night at the Villa Diodati shaped the horror genre into what it is today. Therefore, I want to talk about it. SO lets get into it.
In 1816, a tremendous storm rolled over Europe. Thunderstorms and rain hit the villas around the Lake Geneva in Switzerland. One of those villas was the Villa Diodati.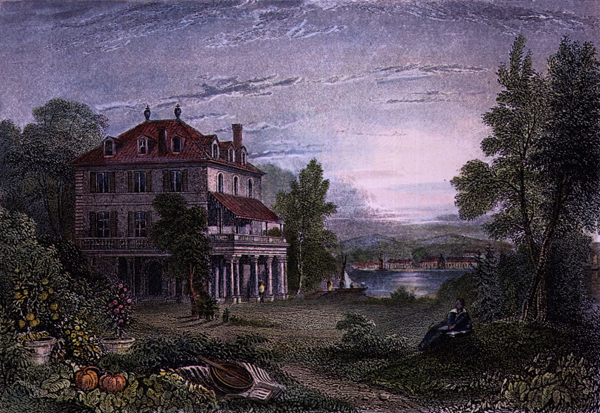 Inside the Villa Diodati, a group of five people sat around a fire and told ghost stories. These people were:
Lord Byron, the famous writer and poet
Mary Shelley, writer behind Frankenstein:
Percy Shelley, famous poet and Mary Shelley's lover at the time:
John Polidori, writer of The Vampyre and Lord Byron's doctor:
And Claire Clairmont, Mary Shelley's step-sister:
These five people arrived at this location, for different reasons. Each had their own secrets and scandals, they needed to avoid. The Villa Diodati was a place like no other. a place for them to escape. As told by Mary Shelley, the area around the Villa Diodati was breathtaking:
"To what a different scene are we, now arrived. To the warm sunshine, and to the humming of sun-loving insects. From the windows of our hotel, we see the lovely lake, blue as the heavens, which it reflects, sparkling with golden beams. I feel as happy as a new fledged bird, and hardly care what twig I fly to, so that I may try my new found wings."
Each member of the group escaped to Switzerland, which was a perfect location for these literary inspired people. People looking for some sensation, they found in the Alpine mountains, the forestry and lakes of Geneva, surrounding the Villa. It was perfect for the building storm, that was about to occur.
Lord Byron was a famous English writer and poet. Whenever he published his works, they were almost as big as the release of a Beatles album. People would line up to receive their copies of his works. He was the equivalent of a Rockstar, back in the day. Moreover, he was well known for being a ladies man, and living an exciting lifestyle through drugs and alcohol. One of his lovers, Caroline Lamb stated;
Byron was "mad, bad and dangerous to know."
However, Byron's lifestyle caught up with him, when he was accused of having an incestuous relationship with his half-sister, Augusta.
So he fled England, with his doctor, John Polidori. Polidori's job was to keep Byron alive, as due to his lifestyle, Byron suffered from liver problems and had been diagnosised with gonorrhea. However, Polidori had his own ambitions, to become a writer and seeked Byron's approval.
Due to Byron's fame, he had many female admirers/groups, and Claire Clairmont was a huge example of one. She fell in love with Byron, slept with him and he had no interest in her after that. But that did not stop her from pursuing him. According to Claire;
"I do assure you, your future will shall be mine. And everything that you shall do or say, I shall not question."
She was determined to win him over, so she planned to follow him across Europe. Claire asked her half sister, Mary Shelley and her lover, Percy Shelley to accompany her on her journey. They accepted, as they were running away from their own scandal. Percy Shelley followed the expression of free love, which was frowned upon in the 1800s. Percy and Mary fled England, while Percy was still married to another woman.
The Villa Diodati was each persons place of refuge, but also a place for desires and inspiration to boil over.
The party had been at the Villa for a week, when the volcanic storm, caused by the eruption of Mount Tambora, hit Lake Geneva. The rain, thunderstorms and flooding was immense. The most terrifying storm the group had ever seen. It was a new thrilling experience for these people, who were highly literary and excitable. As Mary wrote;
"An almost perpetual rain confines us, principally, to the house. The thunderstorms that visits us, are grander, and more terrific, than I have ever seen before. One night, we enjoyed a finer storm than I have ever beheld. The lake was lit up. The pines were made visible, and all the scene illuminated for an instant, when a pitchy blackness succeeded. And the thunder came in frightful bursts over our heads, amidst the darkness."
The scenery and the storms, set the scene as, Byron began to read ghost stories to the group. Surrounded by a lit fire, Byron read passages from Fantasmagoriana, and Christabel.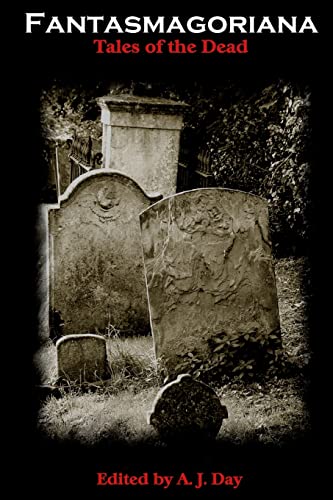 These horror stories put the group on edge and Byron called for a challenge. Can they do better? Can each of them write a better story, more vivid and more terrifying than these? From this challenge, Byron produced an unfinished vampire story called Fragment of a Novel. Polidori wrote his own vampire tale, basing his vampire character off Lord Byron. Providing this Byron-esque quality, Polidori created the first aristocratic vampire in literature. His vampire provided inspiration for Bram Stoker's Dracula.
There was nothing left of Percy Shelley's story, however, his lover, Mary's novel lives on. Desperate to prove her literary skills to Lord Byron, she worked at producing a story, more terrifying than any other story out there. Than one night, Mary woke from a nightmare, producing a vision that formed to idea for Frankenstein;
"I saw the pale student of unhallowed arts kneeling beside the thing he had put together. I saw the hideous phantasm of a man stretched out, and then, on the working of some powerful engine, show signs of life and stir with an uneasy half-vital motion."
She had found her idea. While at the Villa Diodati, she wrote the first draft of Frankenstein. These stormy nights at the Villa Diodati, produced two influential works, The Vampyre and Frankenstein.
These two works, spawned a new wave of thinking and revitalization of the horror genre. Mary Shelley's work analysed the world of science at the time, through the creation of the monster and externalized the actions and mistreatment from humanity. Polidori's The Vampyre, provided a new look at the face of evil. Changing the formula of a vampire from a mythical monster to a respected aristocrat, his novel showcased the fear of the Other, walking amongst society. It was a focused look at the higher class in the 1800s.
However, the events at the Villa Diodati lead to its own tragedies. Claire Clairmont got what she desired and ended up in Byron's bed. At the end of the summer, Claire discovered she was pregnant with his child. This led to Claire, Mary and Percy fleeing back to England, so Claire could have her baby in secret. Claire continued to write Byron many years later, however, Byron refused to see or speak to her. He would later call her, "a damned bitch." Claire never got over Byron and never married.
As for Byron and Polidori, Byron fired Polidori and parted ways.
Polidori died in 1821, just short of his 26th birthday, from suicide by acid. Percy Shelley drowned the following year, on a shipwreck. He was not quite 30 years old. In 1824, Byron died of an illness, when he joined the cause of the Greek nationalists in their battle against the Turks. He was 36 years old.
Mary Shelley established herself as a writer, and lived till the age of 53.
This piece of history fascinated me, due to the effects of that summer on this group of people, the literary works that came from it and how it established the literature we read today. It was a small piece of history, but significant none the less. As Neil Gaiman said,
"We know where the twin pillars of horror fiction, that we stand on today, began."
I got most of my information for this blog from the documentary called, Frankenstein and the Vampyre: A Dark and Stormy Night. If you are interested, check out this documentary. Check out these amazing writers works. I hope you enjoyed this post. Its a bit different, but I have always been interested in this event. Imagine, sitting in a room with other literary inspired people, bouncing ideas off each other, surrounded by the eruption of storms and darkness. A gathering like this, doesn't happen very often, and thats what made it spectacular. If you found this post interesting, let me know if you want me to do more literary history pieces.
Hope you are having a wonderful day and Ill see you in the next post.