I dont watch that many booktubers or writing videos on YouTube. I have been trying to find more writing vlog to watch, because I find watching these type of YouTubers inspire me to keep writing. My writing has slowed down within the last couple of years.
Sometimes I hated these YouTubers for talking about reading and writing. With my reading slump, I felt like a failure when watching these people. They would talk about the 10 books they had read in the past month, whereas I barely get through one book. However, these channels helped me to get back into writing.
They talk about stories they love in these books and they talk about their writing process. I mean you cant say that watching these types of videos, wont make you feel inspired by the end. I wanted to write a blog post about these channels so that if any of you need some inspiration or you feel discouraged by your reading or writing, check out these channels. You may find the next best book for you to read and they could help you start writing again.
And for any of you who do watch some booktubers or writing channels, let me know of anymore channels I could watch. I'm trying to broaden my watchlist.
Sasha Alsberg (abookutopia)
The first booktuber I need to talk about is Sasha Alsberg. Her channel is called @abookutopia. She was the first booktuber I came across and her channel was the reason I got into watching other literature channels. She is very bubbly, outgoing and brilliant to watch. Moreover, she has become a writer, as she published her first book in January 2018, called Zenith. She has made a few vlogs about her writing process through the time she was writing Zenith. She got me excited to write again. I just wanted to sit down, and write my own adventures again, after watching her vlogs.
She also makes videos about her favourite books of the year etc. She is a great source to go to, if you are looking for new books to read. She is one of teh more popular booktubers as she has met and interviewed several celebrities on her channel, such as Stephanie Meyer:
She is a young upcoming writer and a fun YouTuber to watch. I have yet to read her book, Zenith, but I have it ready on my bookshelf.
Lindsay Cummings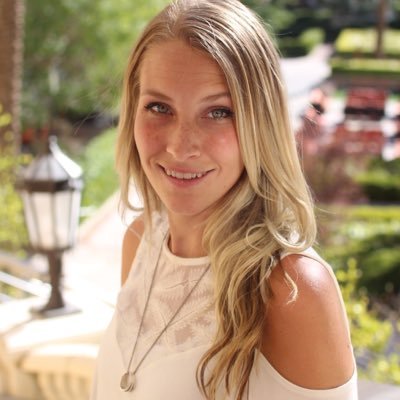 Next is Lindsay Cummings. I discovered her through Sasha's channel. Since she co-wrote Zenith with Sasha, she appears in several of her videos. Lindsay has a channel of her own, where she discusses her love of reading and her own experiences with publishing. She is one of the more experienced writers I have come across on YouTuber, as she has published several novels. Overall, she has published 7 novels; The Murder Complex, The Fear Trials, The Death Code, The Balance Keepers Triology and Zenith. Her channel focuses more on the writing process and how to get published. I love the writing vlogs she does as you can see into her day as she goes through a draft of her novels.
She does a lot of videos on writing tips. She discusses NaNoWriMo and the difficulties of getting through your novel.
She is less bubbly than Sasha, but I love her writing advice. She makes a calm atmosphere in her videos, which makes it easier to feel inspired and listen to what she says. She is updating less on YouTube as she has moved house and having her first child with her husband. I wish her all the best in her endeavours, with her new life and her next novel, Nexus.
Shaelin Bishop (ShaelinWrites)
Her channel is more about the art of writing and she discusses her own projects she is working. I love Shaelin's channel as she discusses her own projects, her own novels and short stories. She has published a couple of short stories, so I feel confident watching her advice videos and feel more inspired to write after her discussions. She took a hiatus from her channel, so I didnt go back to her channel for a while. She recently came back to her channel so I came back to her old and new content. My favourite videos from her are her discussing her works:
I love when she discusses how she came up with her ideas, and how she delves into these different worlds she writes about. She also talks about her set-backs, such as her growing disinterest in a project she used to love or the hardships of writing a particular work:
But my favourite videos of hers, are the more recent writing vlogs she is doing, where she writes out a short story and discusses what happens while she is writing it. She provides great advice on how to create an engaging story, interesting characters and unique dialogue. I love her simple set-up in her videos. It is just her and the camera. She just sits down and talks about writing. And I love it.
Those are all the booktuber channels that I love. Go check them out. They have really inspired to keep writing and reading. It's a section on YouTube where I felt was what I was into. It's not all prank videos or drama videos, which is nice to find. And if you have any other book/writing I can check out, let me know in the comments. I'd love to watch some more. See you in the next post x