Along with my love for books and writing, I love film. When I was younger, I dreamed of becoming a film director. That dream is gone, but I still have a love for films. For this post, I shall talk about my top ten favourite movies. This is in no particular order and some of these choices are part of a series (I couldn't chose what was my favourite from those series, so I just put down the series as a whole). So here are my top 10 favourite movies:
Inception
For those of you who dont know what Inception is, the basic plot of the movie, is: A thief who steals corporate secrets through the use of dream-sharing technology is given the inverse task of planting an idea into the mind of a CEO. 
I saw this film when it first came out in cinema in 2010, and it blew my mind. The concept of dream-sharing technology was fascinating and to see it come to life on screen, was spectacular. The visual effects and the binding of realities in the dreams were beautiful to look at. Christopher Nolan shot this movie remarkably well, and it is my favourite of all his movies. The acting was amazing. DiCaprio was brilliant, but my favourite part of the movie were the interactions between Joseph Gordon Levitt and Tom Hardy in the film. Tom Hardy wasn't known before Inception, but his presence lit up the screen. A brilliant scene-stealer. Exceptional film. Would highly recommend it.
Clouds of Sils Maria
I may have mentioned this film in a previous post. Clouds of Sils Maria is about, a film star comes face-to-face with an uncomfortable reflection of herself while starring in a revival of the play that launched her career. 
This film is more slower-paced than Inception, but remains remarkable. The only reason I watched this film in the first place, was for Kristen Stewart. The films slow-paced narrative, made me hate it at first. But the acting and the inner conflict of the story kept me there. The interactions between Juliette Binoche and Kristen Stewart, kept me engaged and I fell in love with their conflict. The conflict between different imaginative minds brings me back to the many conversations I had with fellow writers. Delving into the meaning of texts, and arguing different interpretations, it was refreshing to see. Kristen Stewart was phenomenal in her role as Juliette Binoche's personal assistant, and she won the French version of an Oscar, the César award for Best Supporting Actress. If you're into slower-paced and artsy films, check out Clouds of Sils Maria.
As it probably was for many of you, the Harry Potter films were my childhood. I saw every film in the cinema when it came out. I bought all of the books, films and even owned a Harry Potter wand. I'm still in love with this series as a whole. The creation of the magical world onto the screen, was brilliant to see every year. Moreover, to grow up with the trio from when they were 11 to 18, was very nostalgic, and heart-warming. I love all of the films equally and I couldn't just chose one film as my all time favourite. But my top favourite Harry Potter films would be Harry Potter and the Prisoner of Azkaban and Harry Potter and the Deathly Hallow Part 1.
A Silent Voice (Koe no katachi)
This film is one of the darker films on my list, but it is a very important film. A Silent Voice is about, a young man who is ostracized by his classmates after he bullies a deaf girl to the point where she moves away. Years later, he sets off on a path for redemption.
The main plot of A Silent Voice, relates to a guy bullying a deaf girl. I have watched many movies about bullying such as A Girl Like Her, and Cyberbully: 
But none of these films portrayed bullying well on screen. They either have the stereotypical pretty blond girl being the bully or a dump, innocent victim. In A Silent Voice, it portrays the dark elements of bullying, such as the effects it can have on victims and abusers. I never have sympathy for bullies, but A Silent Voice puts you in the shoes of a person, who tormented an innocent person and attempts to make things right. This film portrays bullying honestly, in a way that shows the many sides of these tragic events. Everyone plays a part in some shape of form to these horrific events, but no one speaks up. I'm going to make a blog post about this film, as there is so much to discuss around this film. But I highly recommend you watch it. It's an emotional rollercoaster, but it's worth the tears.
How to Be Single
It may not be for everybody, but I loved this film. How to Be Single is about, a group of young adults navigating love and relationships in New York City. 
I thought the characters and storylines were really funny. Rebel Wilson was comedic gold in this film. I related to quite a few situations in the movie, and that kept me engaged throughout. Also, I really want an apartment similar to Dakota Johnson's one in this film. It was so quant and solitary. It's just a fun movie and if you love fun, comedic films, check out How to Be Single. 
The Social Network
Harvard student Mark Zuckerberg creates the social networking site that would become known as Facebook, but is later sued by two brothers who claimed he stole their idea, and the co-founder who was later squeezed out of the business.
It was a fascinating take on the history of Facebook and its creation. David Fincher made a really smart film, and brought together an exceptional cast that brought the characters to life. I never knew about Mark Zuckerburg until I saw the film. I was so fascinated by Facebook's history, that I wrote a history paper on it. I analysed statements from the real Mark Zuckerburg and his opinions of the films. The film is brilliant, if you take it as entertainment. There is some factual information provided in the film, but not enough to call it a reliable source. Also, Jesse Eisenberg's performance as Zuckerburg was brilliant. The intro to the film never fails to amaze me.
Your Name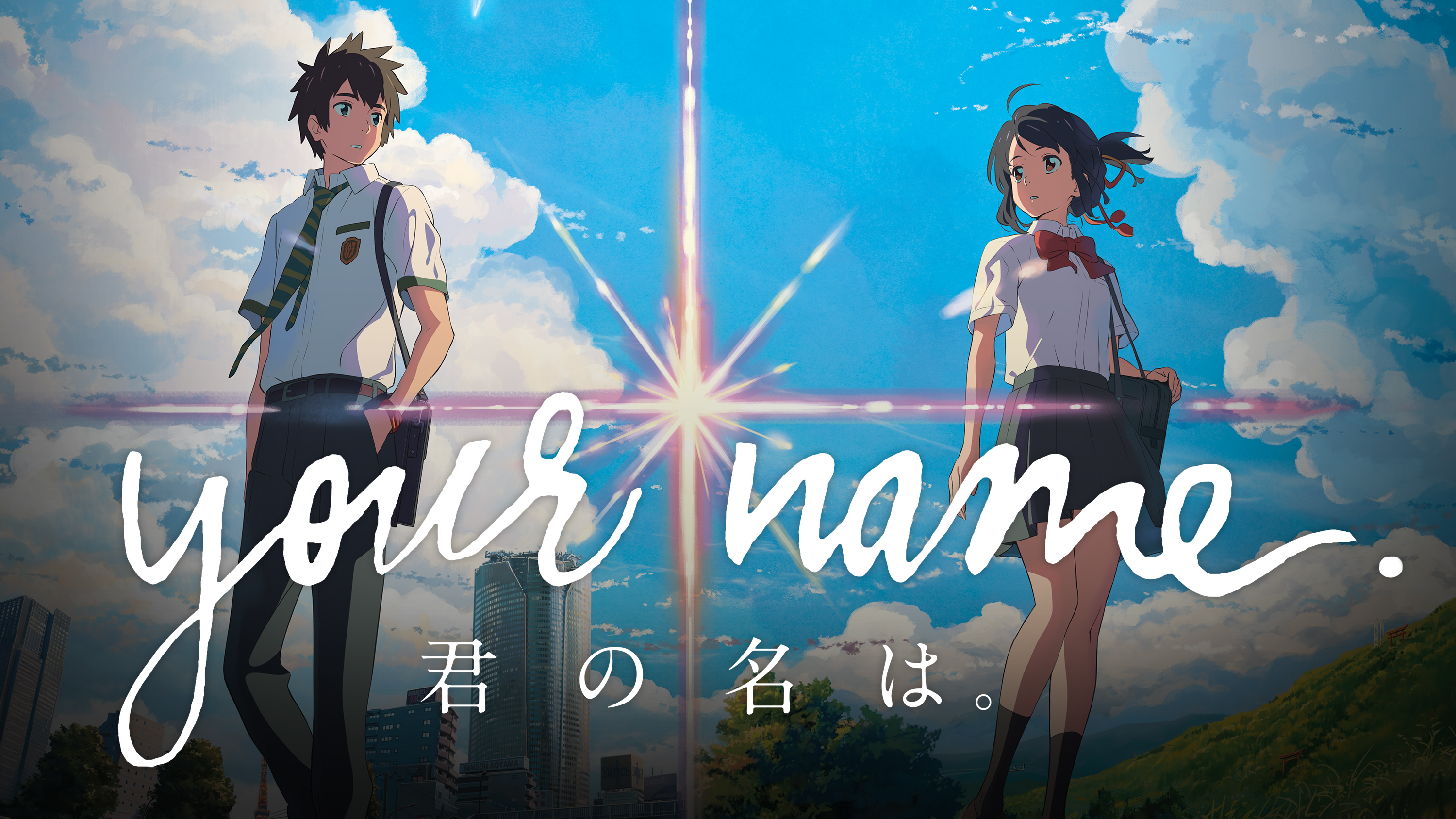 Your Name is about, a teenage boy and girl who embark on a quest to meet each other for the first time after they magically swap bodies.
It may seem like a stereotypical swapping bodies story. But it has so much more attached to it. Its hard to explain without spoiling it, but this film portrays a beautiful love story, about honest connection and longing. The look of the film is breath-taking. The director, Makoto Shinkai, creates amazing sceneries that brings you to the urban look of Tokyo to the scenic backgrounds of Japan's countrysides. Moreover, the music is phenomenal. Your Name wouldn't be Your Name without Radwimps (the band who composed the soundtrack). Listening to their songs on their own is fine, but they work seamlessly with the film. Its a masterpiece. It became the highest grossing anime film in the world, surpassing Spirited Away. I advise you check it out. You wont regret it.
Pirates of the Caribbean: Dead Man's Chest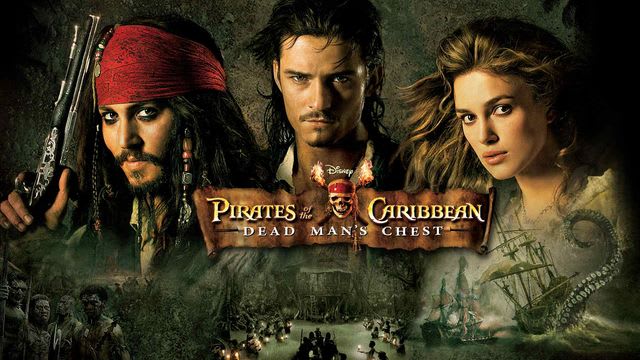 I love all of the films, but Dead Man's Chest has a special place in my heart. After The Curse of the Black Pearl, I was dying for more pirates. And I got it in the form of Dead Man's Chest. It was bigger, the action scenes were better, and the trio were back. It was a treat of a movie, and a great way to continue on the story. I loved Elizabeth Swann in this film, as she threw away the corset and picked up a gun. Instead of standing back, she became part of the action, which I preferred. I began to adore her as a character in this film, before she became the Pirate King in the final film in the trilogy. The locations were fabulous and the humour still amazing. This movie in the franchise will remain my favourite of all the Pirates films.
Personal Shopper
Another Kristen Stewart film, of course. Personal Shopper is about, a personal shopper in Paris refusing to leave the city until she makes contact with her twin brother who previously died there. Her life becomes more complicated when a mysterious person contacts her via text message. 
This film is very haunting and beautifully shot. This is the best performance Kristen Stewart has ever given. The film questions the concept of the afterlife and communication with ghosts. When Kristen Stewart's character starts getting texts from an unknown number, you wonder whether its her dead twin brother, another ghost or something more sinister. Its another slower-paced movie, but worth the watch. My favourite part about the film is the use of texting to tell story through the medium of film. I dont know why, but I love it when movies base their storytelling actions on our modern-day technologies, such as using messenger, texting, Facebook or Skype. Another film that does this is Face 2 Face, where the film is strictly through Skype calls or facetime.
The Lord of the rings
If you havent heard of The Lord of the Rings, you have must lived under a rock. Set in the fictional world of Middle-earth, the films follow the hobbit Frodo Baggins, as he and the Fellowship embark on a quest to destroy the One Ring, to ensure the destruction of its maker, the Dark Lord Sauron.
This trilogy was directed by the master, Peter Jackson and it became one of the highest grossing film series of all time. Its final film, The Return of the King won 11 of its Academy Award nominations, including Best Picture. This film series had a massive impact upon its release and they are still praised to this day. It was The Lord of the Rings that got me into movies. I love the scenery of these films, which was shot in New Zealand (on my bucket list to go there). The acting, the story, the lore, just everything about it I love. Even years after first watching them, I still adore the films. If you havent seen them yet, I highly recommend them. Its a high-suspenseful fantasy with action, romance, friendship and loyalty. A great film to sit back and watch on a quiet Friday night.
And there you have it. Those were my top ten favourite movies. If you havent heard of any these, check them out. You wont regret it. My soul remains with literature and writing, but film will always have a special place in my heart.